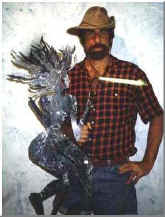 Henry Harvey
Henry graduated from Franklin and Marshall College where he majored in philosophy. Henry was accepted pre-law at Columbia. Then, because of the Vietnam lottery (unlucky #17), he instead flew jet fighters in the US Air Force. Henry was also a launch officer for the Titan II missiles in Tucson, Arizona, as well as TEMPEST officer (electronic debugging) in the Pacific Theater. Henry has invented/patented many devices outside the world of sculpting, including Omega Shock, a new approach to bicycle suspensions, Dragon Chess, a variation of regular chess, Dragon Teeth, an improved wall hanger, Aardvark, an improved snow shovel, and a new board game called Da Vinci. Henry has written several novels, has won an award for his screenplay of Potter's Mill, and has published a number of short stories. One of his novels (Potter's Mill) has been optioned for a movie in Hollywood.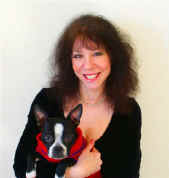 Pamela Harvey
Pamela received her teaching certificate from Briarcliff College, where she graduated magna cum laude. She received her masters at the University of Arizona. Pamela was a classically trained ballet dancer with Harkness Ballet in New York and created the first ballet school in Japan for the Air Force. Pamela is a sculptor as well as a proofing editor for Henry's writing. She is also a gourmet cook, miniaturist, and is active with the Audubon Society.
Pamela is the glue that holds the studio together!